Label: New Jazz
Cat #: 8221
Recorded at Rudy Van Gelder Studio, Englewood Cliffs, NJ, September 11, 1959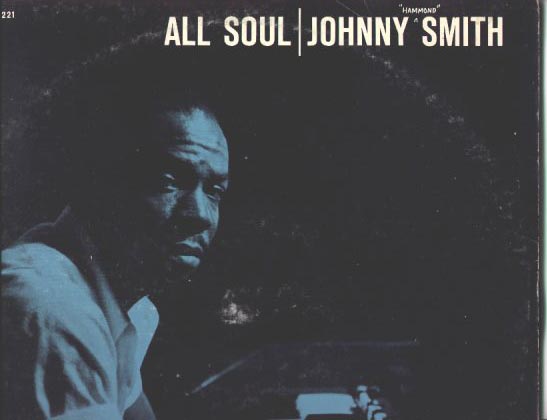 Track Listing
1. Going Places – (Smith)
2. Sweet Cookies – (Smith)
3. The Masquerade is Over
4. Pennies From Heaven
5. Easy Like – (Smith)
6. Secret Love
7. All Soul
Performers
Johnny "Hammond" Smith – Organ
George Tucker – Bass
Leo Stevens – Drums
Thornel Schwartz – Guitar
Note:
Mistakenly thought by many to be Johnny's first album. It's his first with the New Jazz label. It's tough to find this one.
Billboard Magazine reviewed two singles from this album in the April 25, 1960 edition:
Johnny (Hammond) Smith, organ Thornel Schwartz, guitar
Secret Love – New Jazz 501 – The well-remembered movie hit for Doris Day comes back in instrumental form with Smith and Schwartz offering a good rhythmic reading. The Hammond organ almost talks here. Programmable.
Sweet Cookies – Johnny Smith and Schwartz team up on an okay organ-guitar duo. They're supported by drums in the effort.
---
The popular reissue combines "That Good Feelin'" and "All Soul" onto one CD.